Our Collection
Welcome to the website of a versatile designer who not only creates stunning handcrafted shoes but also offers a range of illustrated prints and unique home goods. This site is your destination to discover and purchase these exceptional creations. Whether you want to stand out from the crowd, express your creativity, or simply add a personal touch to your favorite kicks, @dpagedesign has got you covered.
Trophy air max 1
Designed to celebrate the small victories on your marathon to personal greatness, this new trophy colorway serves as a reminder to recognize the distance traveled. Acknowledging those dedicated to becoming better on a daily basis, the Trophy Air Max 1 is inspired by the countless challenges that create champions. Win, lose, or draw, honor the journey.

SOLD OUT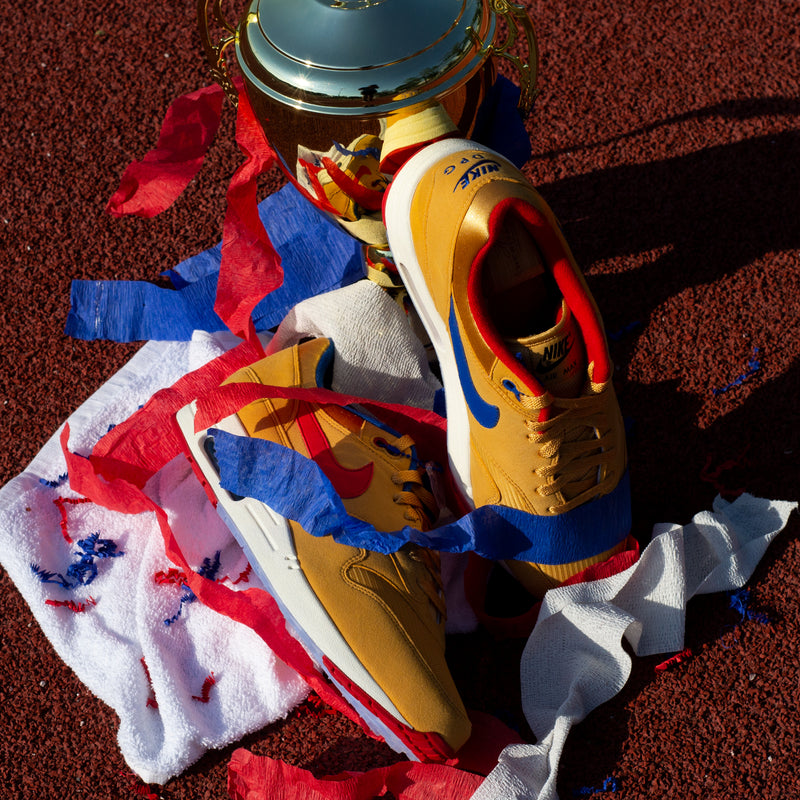 jalapeno cornbread Air Force 1
"Designed to add some spice into your rotation." This new Air Force 1 definitely brings the heat. Inspired by Jalapeño Cornbread, the crisp smooth and rippled jalapeño leather paired with a cornbread gum outsole creates some great flavor on foot.
Sold out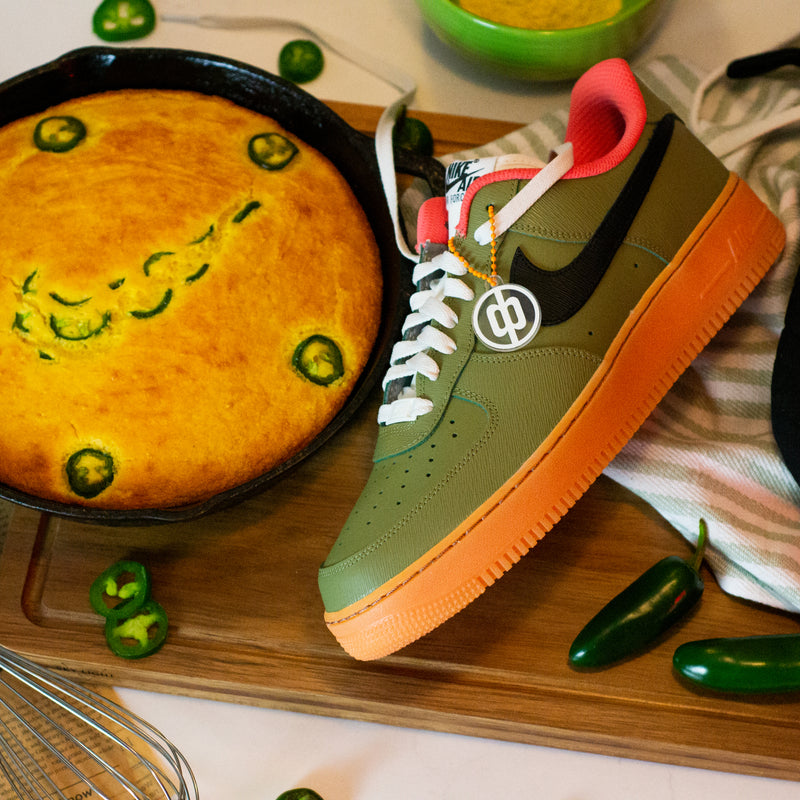 Be mine air max 1 pack
"With love in every stitch, the Be Mine Air Max 1 was designed for the sneaker lovers." This new Air Max 1 refreshes the sneaker legend that's reigned supreme since '87. Originally designed for performance running the visible max air unit provides both iconic style and functional cushioning. Paired with a padded, low-cut collar around the ankle and a foam midsole creating the perfect fit.
SOLD OUT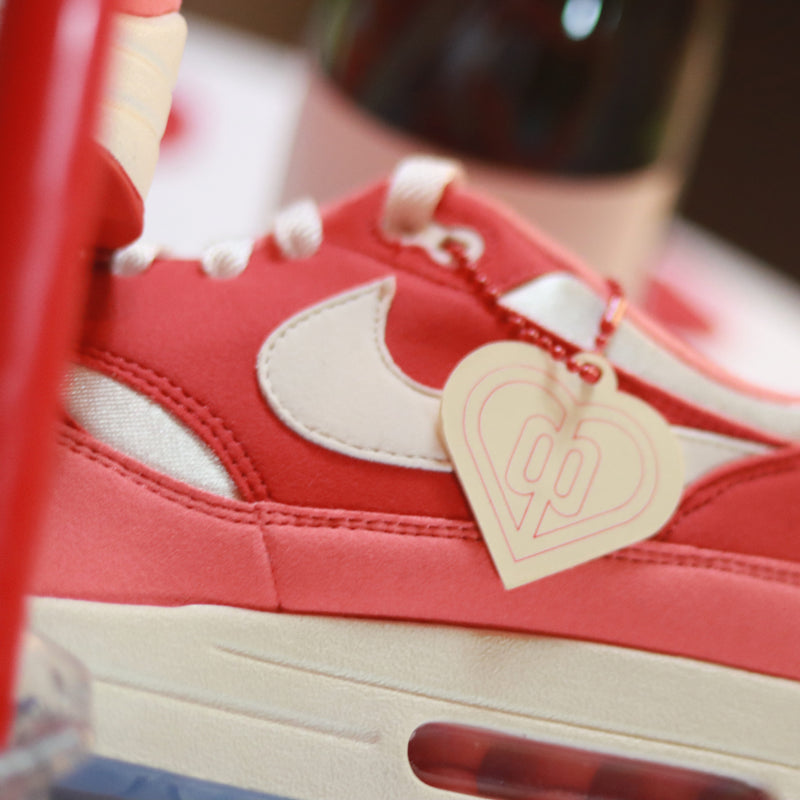 Becloud Air Force 1
''Designed to heat up those overcast days." With a wide range of twills and patterns by Pendleton Woolen Mills, the combination of materials creates a wild winter pickup. The Pendleton Scout Stripes paired with blue graphite suede creates a unique contrast sure to catch some eyes. This exotic fabric arrangement on a gum sole will be a definite head turner.
sold out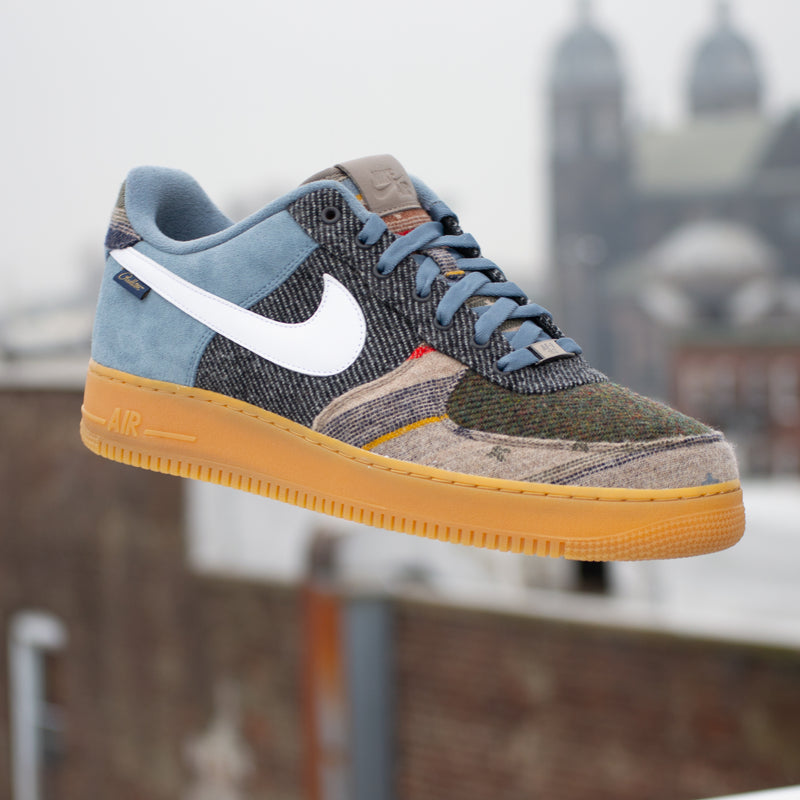 Doubletake Air Force 1
''Simply designed to turn heads and break necks.'' With very subtle color differences in each shoe, the DoubleTake serves as an optical illusion on a classic B-Ball OG. Crisp smooth and rippled leather, stitched overlays in classic colors, all paired with a natural gum outsole to create an exotic combination to help you shit on the competition.
SOLD OUT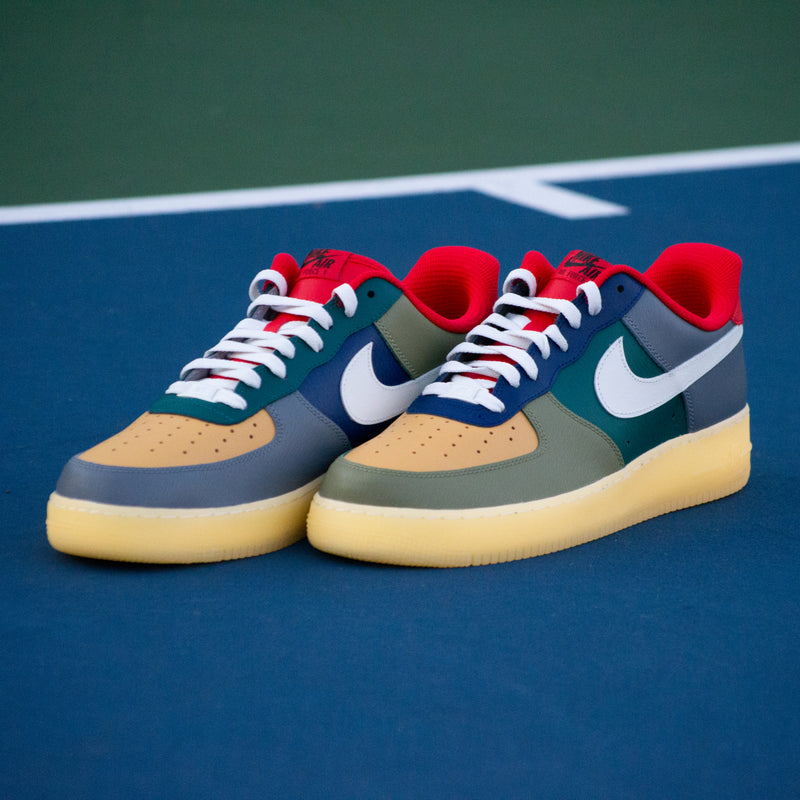 Free Shipping

Free shipping on all US orders

Secure Payments

All payment are Secured and trusted.